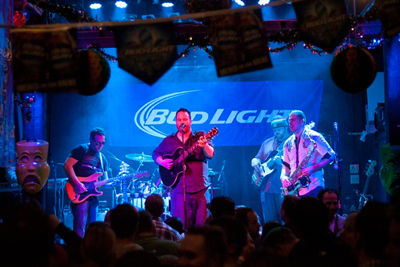 Live Music Saturday Nights
Located on the shore of Snow Lake at the junction of South Access Road and Handle Road (right across from the Sundance Lodge Parking Area), Snow Barn has the best live music scene in the Valley.
Hours of Operation (Winter Only):
Select Saturdays 5 p.m. to 11 p.m. with live music from 7 p.m. to 10 p.m., doors at 6 p.m.
Check out our Events Calendar for the latest info on upcoming shows.
Phone: 802.464.4266