Mount Snow's Terrain Parks
Carinthia
Carinthia boasts 100 acres of parks loaded with rails, jumps, creative lines, tree-skiing zone, and Mount Snow's monster superpipe. There's no place like Carinthia for pure variety of freestyle terrain and features. Carinthia's parks are the perfect destination for all abilities from the little groms to the top pros.
Park Smart
Carinthia at Mount Snow adheres to the guidance, logos, and signage developed through the Park Smart Freestyle Safety Program. All of Carinthia Parks and Safety Signage are designated by an orange color.
Almost all terrain at Carinthia may contain jumps, hits, ramps, banks, fun boxes, jibs, rails, half pipes, quarter pipes, and other constructed or natural terrain features.
For more information about Park Smart, please visit
http://www.terrainparksafety.org/
| Start Small | Make a Plan | Always Look | Respect | Take it Easy |
| --- | --- | --- | --- | --- |
| Work your way up. Build your Skills | Every Feature. Every Time. | Before you drop. | The features and other users. | Know your limits. Land on your feet. |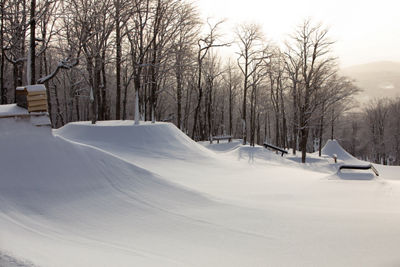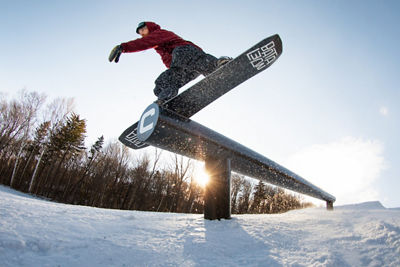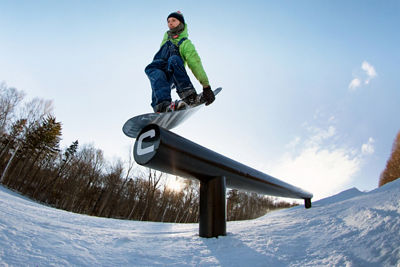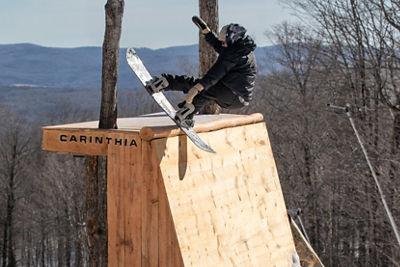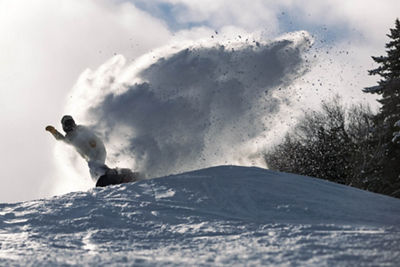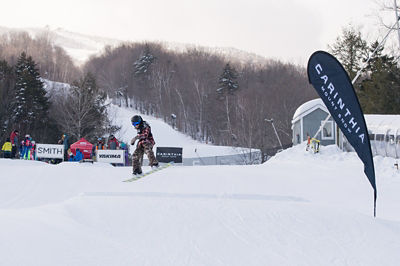 Grommet
Our park for the little ones or those of us out there still learning the ropes of sliding and spinning. Filled with XS features and serviced by its own covered surface lift, Grommet is the best place on the mountain to learn the basics and beyond.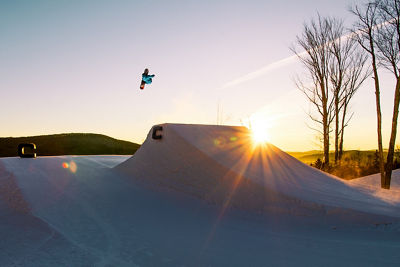 Inferno
Inferno has become a legend since it first hosted the 2000 X Games. Inferno is for the experienced park rider or skier only. With XL rails and jumps upwards of 70', it's not for the faint of heart.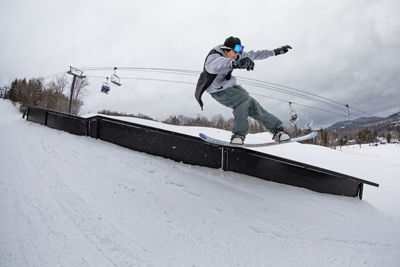 Junkyard
Junkyard is where you'll find creative features and lines that allow you to think outside the box.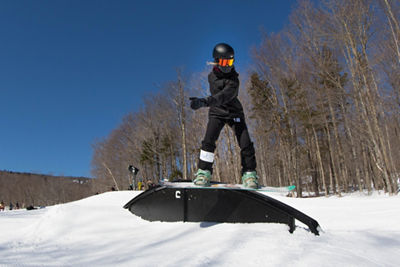 Fool's Gold
Small jumps, rails, and boxes for when you master Grommet.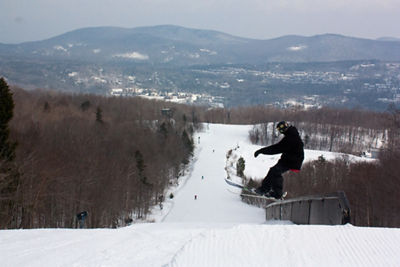 Mineshaft
Mineshaft is your fast route to parks like The Gulch, Prospector, and Inferno with a few features to get yourself warmed up. Make sure to keep your speed as you come down the pitch so you don't get stuck in the flats.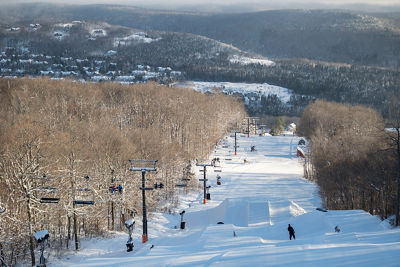 Nitro
Our most popular park sits directly under the Nitro Express Quad and is a full mile long stocked with medium sized jumps, rails, and boxes.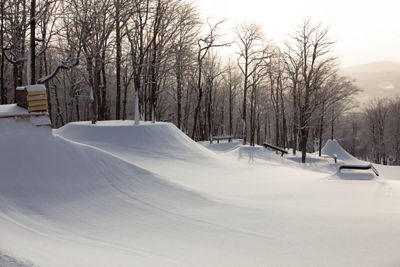 Prospector
Prospector is one of the more unique and popular parks on the mountain with all natural features like log rails, rock drops, wooden wall rides and more.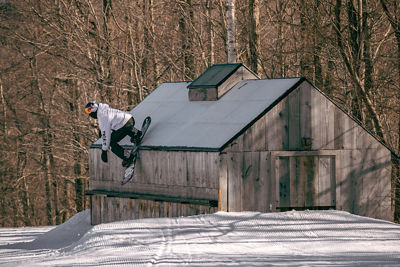 The Farm
The Farm has features inspired by the rural farm lands that surround the mountain. You'll find everything from Sugar Shacks, Barns, Horse Trailers, Sap Buckets, and more set up as fully hittable features.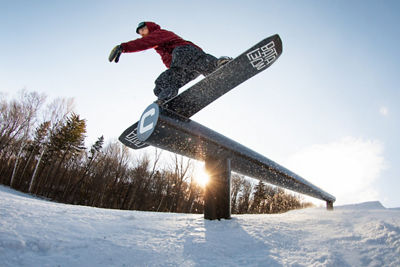 The Gulch
Un Blanco Gulch started it all off here in 1992 as the first park and The Gulch continues on the tradition that has made Mount Snow home to terrain parks for nearly two decades. New this season, The Gulch is a medium park focused on progression.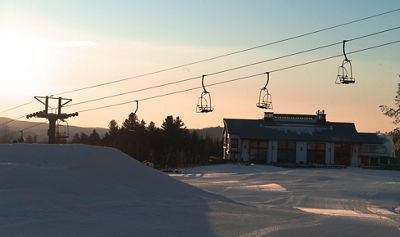 Nugget
Nugget is our newest park, featuring XS features!