Located in the Grand Summit Resort Hotel
Naturespa
Treat yourself to a day at the spa when you visit Mt. Snow. Visit our natural wellness spa for spa treatments, including massages, facials, holistic specialties, nature treks, yoga, fitness programs, and more.
Naturespa is a contemporary Spa retreat and resort for total body wellness and one of the best spa resorts in Vermont. Find the ultimate in relaxation and refresh your mind body and spirit.
Open Daily 10am-6pm
802-464-6606
REVIVE
Guided Snow Shoe Tours
Forest Bathe in Fresh Air, Pristine Pines, and Panoramic Mountain View. Feel relaxed and refreshed after this hour long meandering woodland walk. $55pp includes guide and equipment
Peloton Room $20pp by reservation only
Yoga $20pp by reservation only
Health Club and Pool Day Passes
Midweek, non-holiday: $35/person adult, $25/person Children 12 & under
Weekends/holidays: $50/person
Spa Membership
$600/3 months. Includes 3 massages with gratuity and midweek, non-holiday use of gym and pool.
Enhancements
Holistic add-ons to spa treatments. $30 See Below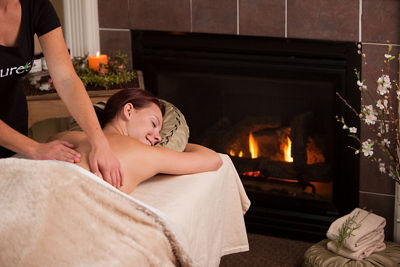 Relax
Essential Massage
Relaxation and movement are essential to good health, and massage is scientifically proven tincrease immune function.
60 min $150
Intuitive Bodywork
Custom massage tailored to your bio-individuality.
90 min $250
Therapeutic Massage
Deep work and static stretching thoroughly addresses body balance.
90 min $250
Rockin' Massage
Custom massage using hot rocks set to a classic rock album; choose from the Beatles, Bob Marley, Pink Floyd, Led Zeppelin, Grateful Dead or the soothing sounds of Norah Jones or spa music.
60 min $160
90 min $260
Couples Massage 
Enjoy custom massage side-by-side with your special someone.
60 min $320
90 min $520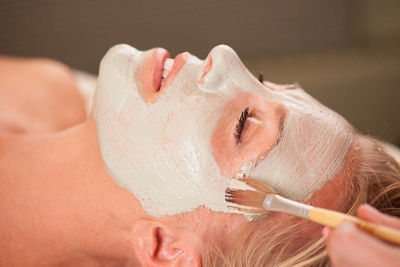 Refresh
Naturespa Facial
Reveal youthful radiance using organic skin care from Eminence Organic Skin Care or Farmaesthetics Fine Herbal Skincare 60 min $180, 90 min $270
Facial Enhancements
add on $30 Reveal Peel, LED Light Therapy, Eye n' Lip Treatment, 24K Gold Mask, or any of our naturespa enhancements add on $50 Radio Frequency Non-Invasive Face Lift
Natural Beauty
Rejuvenating Sugar Body Polish, Botanical Facial, Replenishing Body Treatment 2 hrs $350
Replenishing Body Treatment
Soothing Swedish Bodywork using rich lotions and butters 60 mins $150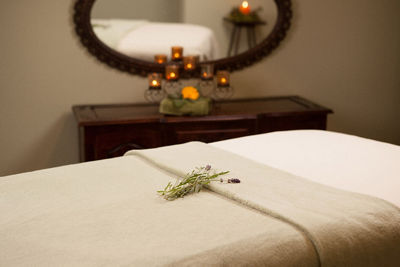 Renew
Enhancements
Optimize your spa escape with revitalizing holistic remedies add $30

Relaxology
Using the acupressure points of reflexology on head, hands, and feet to invite deep relaxation and well being

Botanical Scalp Treatment
Wildcrafted herbal tonic massaged into hair and scalp

Acupressure Facelift Massage
Using botanical facial serums

Infrared Sauna Cocoon
Enjoy sore muscle/joint pain relief, detoxification, improved circulation, healthier skin, weight loss, improved sleep, and deep relaxation

Immune Boost
Special herbal essential oil blend dropped along the spine, soles of feet, palms of hands nourish the immune system and cleanse impurities from lymph

Silk Exfoliation
Vigorous rub using silk gloves to move lymph and smooth skin

Acupressure Facelift Massage
facial serum massaged in using facelifting techniques

24K Gold Face Mask
Gold increases collagen production, reveals radiance, firms skin.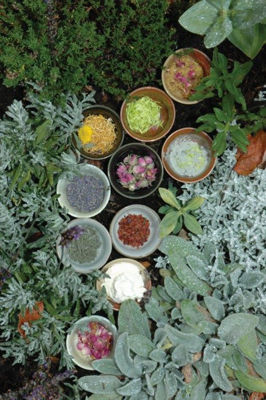 Rejuvenate
Restorative Clay Body Wrap
White clay and botanicals create a deeply soothing and nourishing holistic treatment. Followed by a nourishing body butter massage.
90 min $275

Rejuvenating Sugar Body Polish
Sugar is a natural alpha hydroxyl which melts away dry skin allowing for optimal moisturizing with our nourishing body butter massage.
90 min $275

Mother Nature
Nurturing for the expecting mother!
Rejuvenating Sugar Body Polish and Replenishing Body Treatment
90 mins $275 add facial 2hrs $350