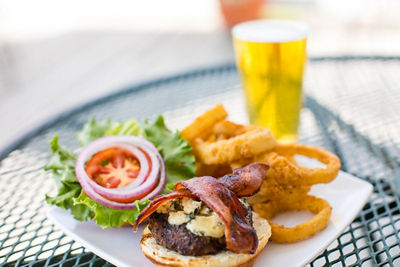 Largest Outdoor Dining Space in the Valley
Stop by after a round of golf for lunch and a cocktail. Full menu, great specials, snacks, and bar service available daily. Located at the Mount Snow Golf Club, Fairways has the largest outdoor dining space in the valley. Enjoy our quality food and casual atmosphere while taking in the gorgeous view of Mount Snow and surrounding mountains on our spacious outdoor deck.
Hours of Operation (May 19 to June 16):
7 days a week: 11 a.m. - 6 p.m.
Hours of Operation (June 16 to September 30):
Sunday - Thursday: 11 a.m. - 6 p.m.
Friday & Saturday: 10 a.m. - 7 p.m.
Hours of Operation (September 30 to close):
7 days a week: 11 a.m. - 5 p.m.

Join us for live music from 5 - 7 p.m. Saturdays from May 27 - October 7
View schedule
Phone: 802.464.4299
View Menu