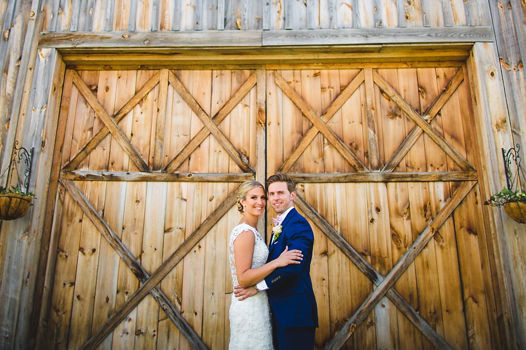 Getting married or renewing your vows atop a Vermont ski mountain is not only romantic, at
Mount Snow
, it's easy. Each February, the resort hosts "Cloud Nine Nuptials." Couples board the Cloud Nine chairlift. At the summit, skiers form a processional aisle by raising their ski poles. A huge heart is drawn in the snow and a justice of the peace is there to perform a legitimate ceremony. After, you can enjoy cake and bubbly at the base.
But if you want a more elaborate ceremony and reception, the Mount Snow area is a growing destination for scenic New England wedding venues that can handle events large or small, in any season.
The Grand Summit Resort
at Mount Snow's base has rooms for a large number of guests as well as the
Naturespa
which is perfect for a day of pampering for the wedding party. A snowmobiling tour can make for a fun bachelor or bachelorette party.
Lift tickets at Mount Snow
(for skiing or, come summer, arranging for
golf
or mountain biking) or a trail pass to the nearby
Timber Creek Cross-Country Ski Center
are generous guest gifts. Or include small bottles of Vermont maple syrup or exquisite handmade chocolates from Brattleboro's renowned chocolatier, Tavernier.
There are dozens of wedding venues and caterers that can handle anything from an intimate, budget-friendly wedding to a large affair. Come summer, local farms such as the
Boyd Family Farm
, can provide fresh-cut local flowers as well.
Enchanting New England Wedding Venues to Create Your Perfect Day
Mount Snow
The Vermont ski resort has a number of great
venues for a wedding
and even has wedding planners on staff who can help with every detail. One of the most popular reception venues is the slopeside Grand Summit Resort Hotel. The Grand Summit Somerset Ballroom has permanent dance floor and can be expanded to take larger weddings. In the summer, consider hosting the ceremony at the beautifully landscaped Wedding Garden. Granite steps, lined with flowers, lead to the garden where a wooden pergola stands. After, the Grand Summit flagstone patio with mountain views is a great place to gather for cocktails or warm up around the stone fireplace before heading into the Somerset ballroom. The patio can also host a reception with up to 250 guests. Guests who are staying at the hotel or nearby condos can party late without having to worry about driving home.
Another option that's available from April to November is to host the ceremony and reception at
Carinthia
. The new base lodge has a floor-to-ceiling stone fireplace, two bars and huge doors that open onto a 9,000-square foot patio with an outdoor fireplace.
Mount Snow makes the planning portion easy by including everything in one fee from linens, tableware, chairs, and the dance floor to catering and even the wedding cake, if you would like, into one package. They also include a wedding coordinator and offer discounts for spa treatments.
Chez Nous, Searsburg
Just west of Wilmington, in Searsburg, a couple not only rescued an aging estate and dairy farm and 10,000 square-foot "cottage", they turned it into a glorious wedding venue.
Chez Nous
owners John Mincarelli and Cheryl Bingham were the first to get married there and designed it as place that would make an ideal site for other nuptials as well. Inside they completely restored the 20-room mansion. Intricate moldings, crystal chandeliers and period furnishings decorate the rooms. The six guest bedrooms are an ideal spot for a small wedding party to stay and the wrap-around porch can seat 40 for a rehearsal dinner. Outside, the new 3,000-square-foot barn is heated and can take 200 guests. The estate often works with caters such as Manchester Mercenary Chef and others.
Farm Road Estate, West Dover
With an "Enchanted Forest," fire pits, a 10-room inn, four guest cottages and two luxury homes,
Farm Road Estate
is a magical place to host a wedding. The main inn's 18th-century great room with a massive fireplace and chandeliers can host parties of up to 135 or you can set up a tent outdoors for a wedding of up to 300. The estate once featured a sawmill and barnboard and huge wood beams give it a feeling of rustic elegance. The estate was renovated in 2019-20 and has an unmatched country elegance. In the winter, cozy up by the fireplace or firepits and come summer, there's a pool, pond and tennis courts on the estate's 32 acres. When it is not hosting weddings, Farm Road's restaurant, the Sawmill Bar & Table is known for its cuisine and executive chef Chris Lauinger works with wedding parties to design and prepare the menus.
White House Inn, Wilmington
For more intimate weddings, Wilmington's
White House Inn
is an elegant choice. The former summer retreat of a lumber baron, the 1915 mansion and its 15-acre grounds are set high on a hillside with views of the mountains. The inn has been beautifully restored with hand-painted vintage wallpaper in the the grand hallway, crystal chandeliers and elegant antiques. Many of the 18 bedrooms have fireplaces or balconies with sunset views/ The White House can host up to 120 guests for a wedding (an outdoor tent is recommended). It's restaurant, Clara's Cucina Italiana is known for its northern Italian fare and guests can gather around the marble-topped bar for drinks.

Produced in partnership with Vermont Ski + Ride Magazine.