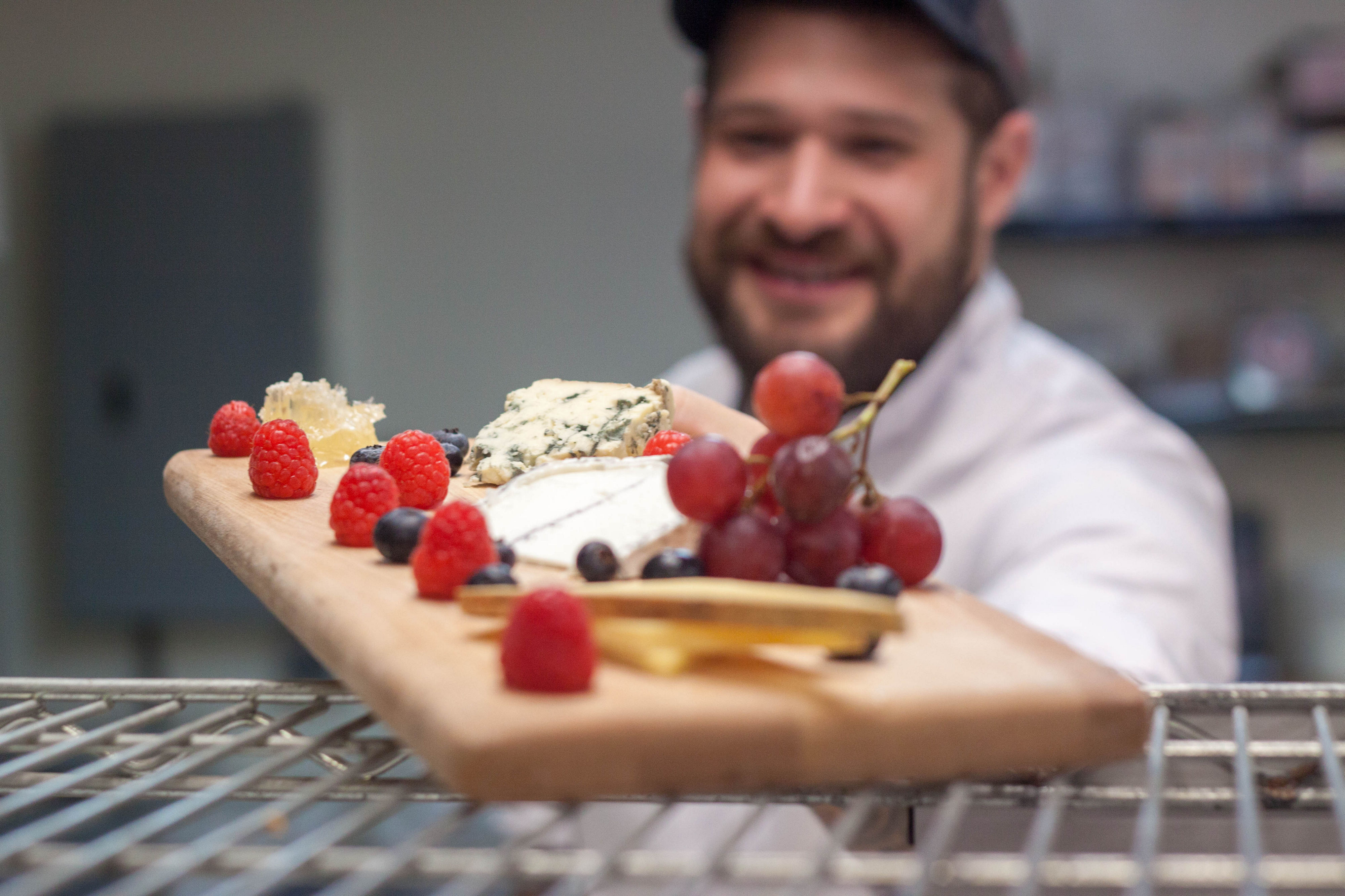 If you are looking for a Vermont ski area that has a wide assortment of great food, Mount Snow should be on your must-visit list. The ski area itself has no shortage of restaurants on the mountain and at its two base areas. And the surrounding area and towns of Dover, West Dover, Wilmington and Marlboro offer a wealth of restaurant options, all within a 30-minute drive of the ski slopes. Here are a few favorite Mount Snow Restaurants, including some newcomers for the 2022/23 season.

Best On-Mountain Mount Snow Restaurants

There are more than a dozen places to fuel up on the mountain and a half dozen more markets, delis and take-out options. For overall best views, click out of your skis or board at the Summit Lodge and head upstairs to the Bullwheel Café, which serves a Tex-Mex menu and craft cocktails in a rustic, tavern-like setting. Set at 3600 feet, it has views all the way to Somerset Reservoir. Last call is at 4 pm.

For the best views of the action at Carinthia's terrain park order a Vermont charcuterie board or a mahi-mahi banh mi sandwich at the Iron Loft on the top floor of the Carinthia base lodge There's often live music on weekends.

Best Breakfast Restaurants near Mount Snow
One of the most legendary dining spots in Vermont, Betsey's Dot's of Dover has been serving up hearty diner fare for more than 60 years and nearly ever Vermont governor that's served in that time has had a photo taken there. The classic breakfast and lunch spot survived floods (Tropical Storm Irene nearly swept it away), fires (it nearly burned to the ground in 2020) and the pandemic but each time locals have stepped in to help this beloved place get back to serving its famous berry pancakes (which Gourmet magazine once called a "national treasure") as well as items such as crispy chicken tossed in a maple-buffalo sauce and jalapeno butter served with waffles.

For something grab-and-go before you hit the ski mountain, Wilmington's Starfire Bakery has home-baked breads and pastries as well as cakes and pies to go. Sticky Fingers of West Dover has to-die-for cinnamon rolls as well as croissants, turnovers and other breakfast treats.

Best Pizza & Pub Fare

You can argue all day over the best type of pizza (deep dish or flatbread?): the Mount Snow area has them all. TC's, the restaurant started by Olympic medalist snowboarder Kelly Clark's parents, is now in her brother Tim's hands and serves a variety of flatbreads such as Snow Dance (caramelized mushrooms, onions and steak).

Also in West Dover, Tony's features classic Italian favorites as well as calzones and even a breakfast pizza.

New for the 2022/23 season, Valley Craft Ales brewery, opened in the same Wilmington Old Red Mill building that houses Starfire Bakery and will serve up pizzas inspired by the famous New Haven, CT, pizza spots Pepe's and Sallie's that the owners grew up enjoying.

American Flatbread — a Vermont classic that features flatbreads baked in a wood-fired oven and loaded with local, farm-fresh ingredients and served in a rustic setting — opened its first southern Vermont Restaurant in West Dover in fall of 2022, as well as one in Stowe around the same time.

For pizza with a view and a brew, drive up Hogback Mountain (the site of a now-defunct ski hill) in Marlboro to Pizzapalooza at Beer Naked Brewery where you can order such specialties as a Honey Pear Pie (honey ricotta, pears, Gorgonzola and more) and pair it with Narcissus Hibiscus Mead or one of the other specials that are brewed on site. Note that it's only open weekends and is cash-only.

Best Fine Dining near West Dover
The Hermitage Inn, the Dover landmark which had been closed since 2018, has seen over $3 million in renovations and reopened in late 2021 in a stunning space with a menu designed by James Beard Award-winning chef Michael Schlow and an extensive wine list. The fall menu featured such items as oysters Rockefeller and braised rabbit with homemade pappardelle. You can even enjoy fondue and champagne in a refurbished private gondola car (outdoors) outfitted with red leather banquettes.

In West Dover, Two Tannery Road only serves dinner Friday and Saturday but the European-inspired menu is worth reserving ahead for. Escargots and frog legs are included on the appetizer list with entrees such bouillabaisse or Holstein schnitzel. The setting is in one of the oldest buildings in town with a frame that dates back to the 1700s. Both Two Tannery Road Alpenglow and TC's are owned by the Aimer La Vie group, run by Tim Clark (brother of Olympic snowboard legend Kelly Clark) and his wife Becky.

Wilmington's Alpenglow feels like a slice of the Swiss Alps set down in Vermont. The elegantly cozy restaurant serves alpine classics such as crepes, moules-frites, schnitzels and spatzle. A private dining room seats diners at a firesides table lit by candelabras and featuring chairs wrapped in faux fur.

Also in Wilmington, Folly has only 14 seats in a white-clapboard building and a menu that changes each week, depending on what's fresh and local and whims of chef-owner Peter Wallace. Wallace and his wife Kathlee moved here from Nantucket to be closer to the ski mountain. The menu can feature such items as saffron bucatini and Sweet Pickins Farm duck breast served with grilled local apples.

Sawmill Bar & Table serves dinner six nights a week in its "modern rustic" dining rooms and at its 18th-century bar. You can have a fireside drink in the Great Room with its exposed wood posts and beams, then start your dinner with appetizers such as crispy duck strips and end with a maple bourbon crème brulee. There's also pub fare such as moules frites and comfort food like tortellini.

Located in The White Horse Inn, Clara's Cucina Italiana serves northern Italian dines in the historic mansion on Thursdays through Sundays. The main restaurant menu features multiple courses, including one devoted to its homemade pastas. There's also a less-formal Tavern and a gorgeous marble-topped bar.

Produced in partnership with Vermont Ski + Ride Magazine.