Equipment Rentals
Our shops are located at the bottom of the ski slope and you can switch from ski to snowboard gear if you would like at any time. If there is ANY issue with fit or sizing we fix it and get you back out on the snow right away.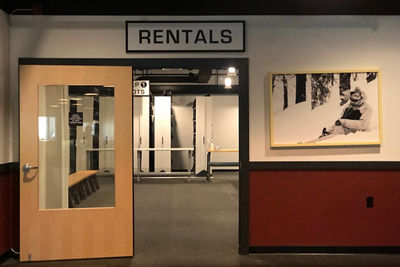 Carinthia Rental Shop
Start and end your day in our new Carinthia Base Lodge, where our rental shop will set you up with a seamless transition to the slopes. Equipment rented from the Carinthia rental shop should be returned to the Carinthia rental shop.
Contact: 802.464.1100 ext. 8021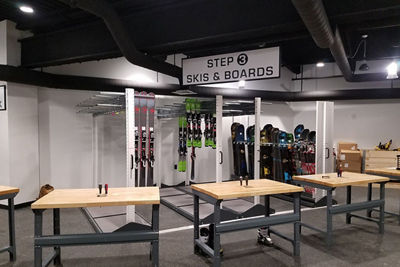 Clocktower Rentals
Our primary rental shop, designed to meet the equipment needs of both adults and children, skiers and snowboarders. If you have done it before and need some gear to get out on the hill, this is the shop for you. All equipment rented from the Clocktower should be returned to the Clocktower. (Rentals are given out on a first come, first served basis).
Contact: 802.464.4049
Sundance Rental Shop
For those who prefer to ski out of the down home comfort of the Sundance Lodge or are part of a group visiting the resort. The Sundance Shop is open weekends and holidays starting in early December and offers a variety of equipment for Adults and Children. Equipment rented from Sundance should be returned to the Sundance rental shop.
Contact: 802.464.4680
Demo the Newest Gear
Stop by the Demo Center in the Cape House, for snowboard demos stop by Backside Snowboards. Call from more info 802.464.4058
---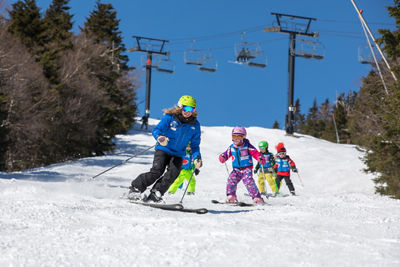 Discovery Center
Our Learning Programs have their own rental shop in our specialized building for those who are learning to ski or ride. If you are interested in taking lessons please call 800.889.4411 and our Ski and Snowboard School agents will be happy to help you make the most of your visit. (Rentals are given out on a first come, first served basis).
"We take the selection of equipment for our guests who need rental gear very seriously, we test many products before deciding what to carry in our rental shops and try to make the best choices for our guests.

There are a lot of great options to avoid lines on a busy weekend and holiday such as Next Day Sales or Midnight Express at the Carinthia Base Lodge."

- Mat Conroy
Resort Services Manager