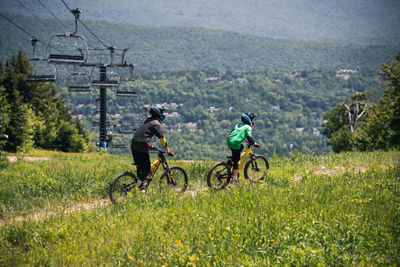 Welcome to the Bike Park
Since we opened our lifts to mountain biking decades ago, Mount Snow has been putting smiles on dirt-covered faces every summer. Our terrain and trail system is rooted deep in the heritage of Downhill Mountain biking.
In the past few years we have been progressively integrating features like berms, ladders, man-made surfaces, and dirt jumps into Mount Snow's trail system; staying ahead of what has become expected of the new age bike park. Mount Snow is home to Gateway, which is one of the longest introductory downhill trails in the East. Anyone who is already comfortable on a mountain bike now has the opportunity to let gravity do the work without having to be an expert.

There is no charge for use of the Crosstown Trails. WARNING - Use of these trails is at your own risk
Lift Schedule and Hours
Hours: Friday through Sunday, 10 a.m.–5 p.m.
Ticket Windows: Open 9:30 a.m.–4:15 p.m.
Last Bike Haul Up 5:00 p.m.
Also open Holiday Mondays: May 30, July 4, September 5, and October 10
*Lift operations are weather dependent
Mount Snow Sports @ Main Base
Open Thursday through Sunday, 9:30 a.m.– 5:30 p.m. plus Holiday Mondays
Contact: 802.464.4041
Location: Main Base Lodge
Trail Map & Summer Terrain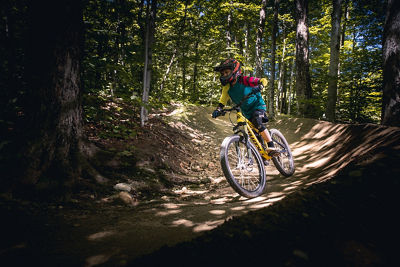 Explore our terrain with trails ranging from green runs for beginners to double black, extreme trails for our expert riders.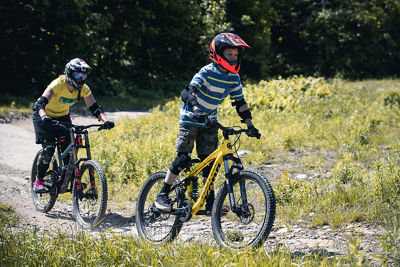 Check out which runs are open and ready to ride today.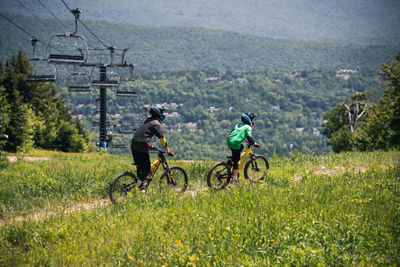 E-Bikes
The US Forest Service currently classifies e-bikes as a motor vehicle. Since Mount Snow operates on USFS land and our downhill mountain biking trails are designated for non-motorized use, e-bikes are not permitted on the Canyon Express lift.
We encourage e-bike guests to enjoy the Base Loop and Crosstown Trails.